I woke up today to a beautiful day. The birds were singing, the air was fresh, the sun was charging through my window and the smell of fresh coffee was a delight to my nose. I went for a run, and was made even happier by the amount of cute dogs being walked by their owners. I decided to run up our local mount, don't worry it's not a mountain in the sense of the mountains you're thinking about! I'm not that keen! =)
It's called Mount Albert and used to be volcanic but fortunately no longer is!
Here's a picture of my city Auckland, from the top of Mount Albert.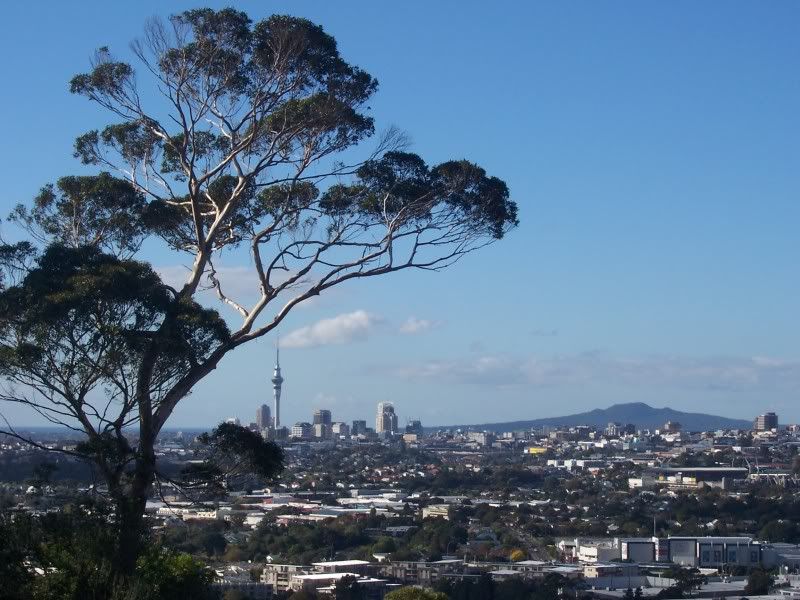 Pretty cool huh?
I'm about to head into university, i have a close reading test on Shakespeare first thing so hopefully i can pull out my brilliant analysing skills and blow my teachers away, hmm, yes, well we will see won't we.
I hope you all have a wonderful day!
Lady Gxx